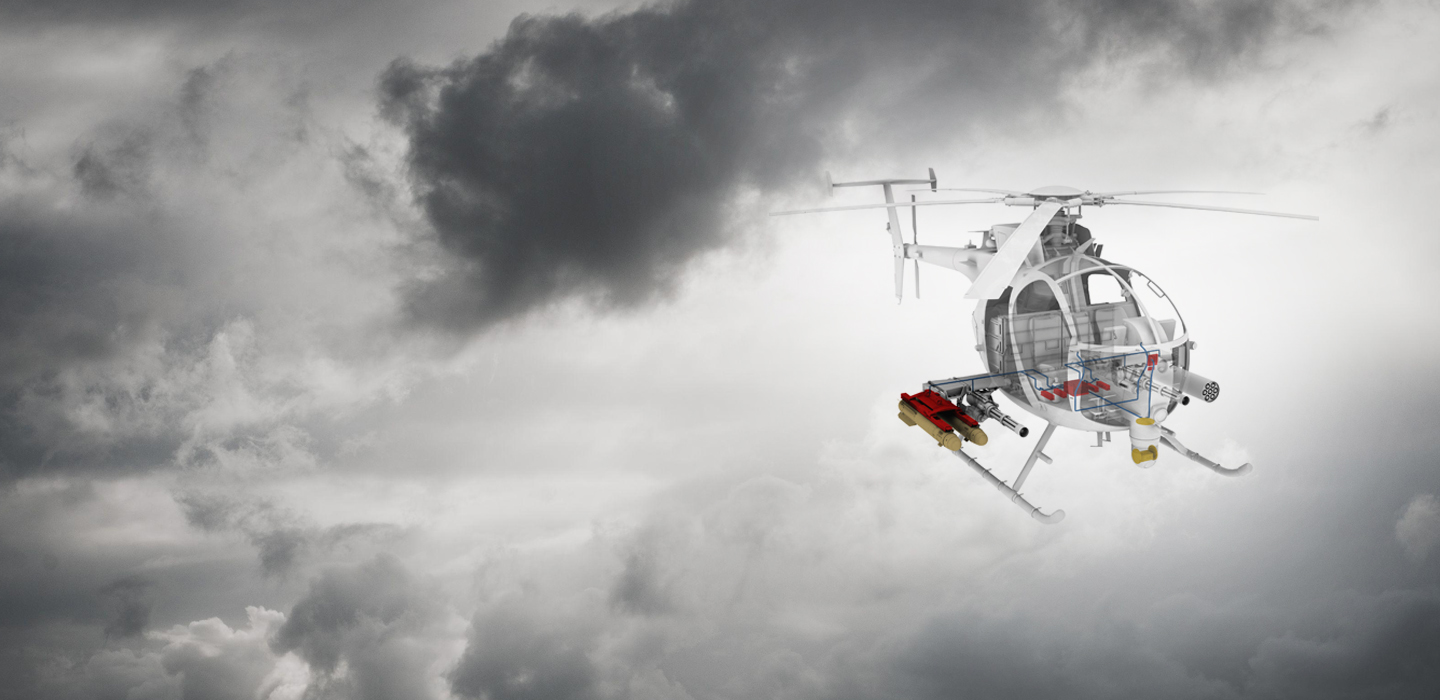 Weapon Stores Management
The Third Generation Weapon Stores Management System (SMS) is a modular COTS weapons control system that seamlessly integrates with aircraft sensors and mission management systems to provide the crew with a superior fire control solution.
From guns and rockets to advanced weapon systems, Moog's modular digital SMS has you covered.
This proven, lightweight rugged system is an affordable solution to stores management on air, land and sea platforms. The SMS leverages Moog's extensive experience in systems integration, internal software development, weapons technology, and fire control solutions. The flexible modular design of the SMS enables fast delivery, rapid integration and future upgrades to the sensors, avionics and weapons ensuring the SMS's value for future mission requirements and weapon systems expansion.
Key Features
Lightweight – half the weight of comparable systems
Compact and flexible modular design for optimized installation
Proven, rugged and affordable
High performance with latest technology available
Third party user interface for rapid custom integrations with smart displays, moving map and mission management software suppliers
Lightweight Dual Rail Launcher (DRL) with Hellfire Interface Unit (HIU)
Qualified to MIL-STD-810G, MIL-STD-461G
Compliant to MIL-STD-704F
Connector Types: MIL-STD-38999 and Series 80 Mighty Mouse MIL-STD-38999
MIL-STD-1760, MIL-STD-1553, ARINC 429, analog and digital I/O, Ethernet, RS232/RS422, and Serial interfaces available
Weapon Stores Management System Overview
Lockheed Martin Ground Weapons Test
Weapon Stores Management System Launch
Common Hellfire Package (CHP)
The appearance of U.S. Department of Defense (DoD) visual information does not imply or constitute DoD endorsement.