AG-8000 Brushless Alternators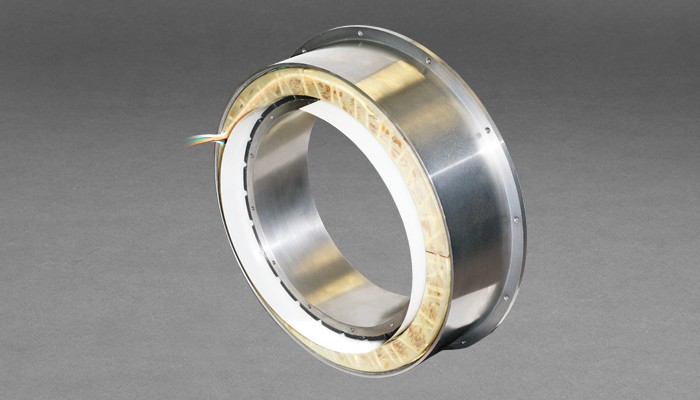 Details, Features and Typical Applications
FEATURES
High performance per volume
Small footprint
Maximum ouput power and efficiency
Double insulated high temp magnet wire minimizes leakage current and provides good thermal resistance
TYPICAL APPLICATIONS
Auxiliary power generation
Wind energy
Onboard power generation for manned and unmanned vehicles
Specifications
Model

Continuous Rated Power (w)
Rated Speed (rpm)
Voltage
(V rms)
at Rated Power
Current (Amps rms)
at Rated Power
Efficency (%)
at Rated Power
Input Torque at Rated Speed
lb.ft (N.m)
OD*
ID
Weight
AG-8000
-A-1ES
1249
3600
208
3.48
88.5
2.9
(3.9)
8.000 
(203.2)
3.00 
(76.2)
8.2
(3.72)
AG-8000
-B-1ES
2529
3600
210
6.96
91.5
5.7
(7.7)
8.000 
(203.2)

3.00 
(76.2)

13.0
(5.90)
AG-8000
-C-1ES
3819
3600
212
10.4
92.2
8.5
(11.5)
8.000 
(203.2)

3.00 
(76.2)

19.0
(8.62)
AG-8000
-D-1ES
5068
3600
211
13.9
92.5
11.2
(15.2)
8.000 
(203.2)

3.00 
(76.2)

24.0
(10.89)
AG-8000
-E-1ES
6434
3600
218
17.0
92.5
14.2
(19.2)
8.000 
(203.2)

3.00 
(76.2)

29.0
(13.15)
AG-8000
-F-1ES
7722
3600
218
20.4
92.5
17.0
(23.1)
8.000 
(203.2)

3.00 
(76.2)

35.0
(15.88)
AG-8000
-G-1ES
10061
3600
215
27.0
92.5
22.2
(30.1)
8.000 
(203.2)

3.00 
(76.2)

45.0
(20.41)
AG-8000
-H-1ES
12780
3600
219
33.7
92.3
28.2
(38.2)
8.000 
(203.2)

3.00 
(76.2)

55.0
(24.95)
Ambient Temperature = 25° C.
Winding temperature rating permissible to 155° C.
Assumes stator housing covers entire stator OD in contact with ambient air at 25° C.
Operation with unity power factor.
Rated 230 VAC phase to phase ±10%, voltage level may be adapted according to the application.
All alternators are three phase, all voltages expressed as phase to phase.
*Dimensions do not reflect mounting tip.
Stack lengths from 025 to 16.00 inches (6.35 to 406.4 mm)