Reliable, flexible and sustainable innovation for plastics machinery
Moog has a legacy of providing motion control solutions for the plastics machinery market. Today, as plastics application manufacturers face growing demands for better machine productivity, greater energy savings, higher reliability, lower operating costs and a smaller environmental footprint, we continue to meet your most exacting requirements. Our electric, hydraulic and hybrid technology enables injection and blow molding machinery manufacturers to meet these demands, allowing them to bring increased value to their customers.
Moog Offering for the Plastics Market
Injection Molding
Today's injection moulding application builders are under increasing pressure to add value for their customers by developing machinery capable of higher productivity, process repeatability, energy efficiency, reliability and a smaller footprint. Moog's electric, hydraulic and hybrid products and systems provide high performance motion control for injection moulding applications, across the injection, ejector and clamp axes. Our solutions, extensive plastics industry expertise and application know how to help you achieve increased value for your customers.
Blow Molding
As blow moulding application technology shifts increasingly toward electric motion control, Moog is meeting the challenges of this demanding industry. Our flexible products and systems are used to control wall thickness along with the parison, blow pin and ejector axes, resulting in noise reduction, cleaner operation and lower energy costs. Together with our longstanding expertise and familiarity with blow moulding machinery across the world, this makes us a reliable, innovative partner for achieving greater value, higher productivity and optimum parts quality.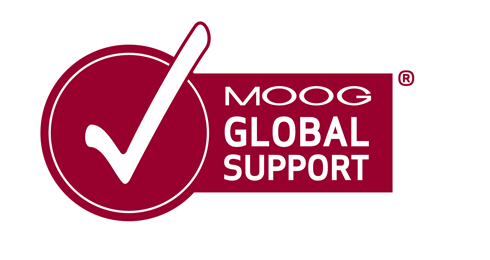 Product Service & Repairs
Get trusted service and repairs when and where you need it. Find your local service center and helpine today.