Precision Products in Harsh Environments
Requirements for motion control in iron and steel production machinery are challenging including the need for the highest precision, reliability and productivity, even in harsh environments with high temperature. Moog's 40 years of experience in the industry provides a deep application knowledge that is matched with a proactive approach to offering products and solutions that meet the exact requirements of this industry. 
Moog offers a wide range of hydraulic and electric products and solutions to meet a growing range of some of the most demanding applications in iron and steel production machinery. From world-class servo valves to robust controllers, Moog is a leader in providing products that are the most reliable to meet the needs of operations that run 24/7.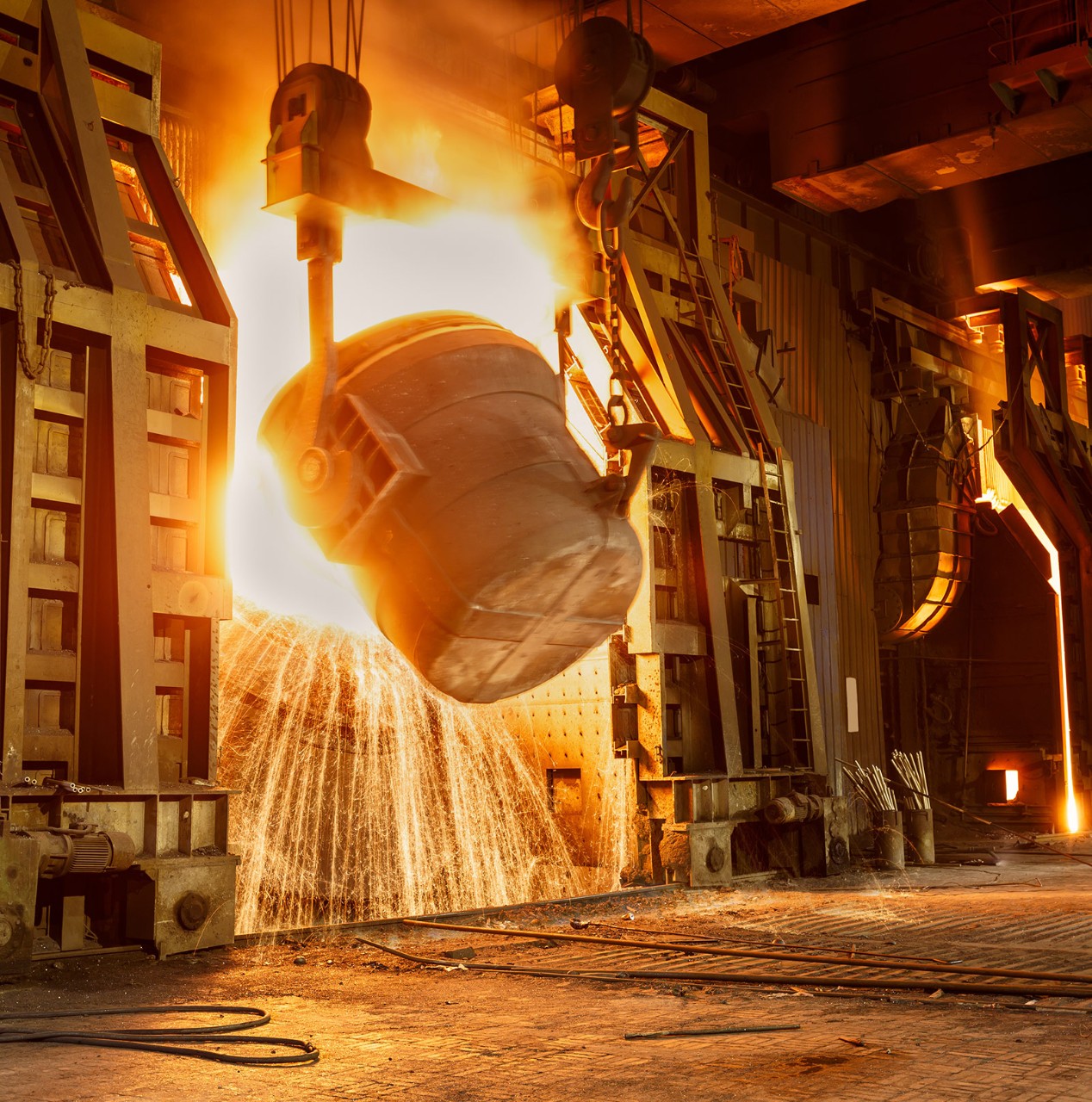 High Performance Applications Include:
Blast furnace top gas recovery turbine unit
Electrode position control of steelmaking Electric Arc Furnace (EAF)
Tundish slide gate and ladle level control of continuous caster
Mold oscillation control of continuous caster
Peeler arm position, step control and mandrel in hot steel mill coil and box
CVC, AGC/HGC in hot steel mill finishing
Roll bending and roll shifting in hot steel mill finishing
Coil handing in down coiler
AGC in plate steel mill
Bar guide in bar steel mill
Our typical services include repair, upgrades, and training as well as project studies, consulting, basic and detailed engineering, on-site installation and commissioning that are available upon request.
Product Service & Repairs
Get trusted service and repairs when and where you need it. Find your local service center and helpine today.