Marine
Moog's products and solutions consistently perform in the world's harshest environments. Offering leading-edge custom solutions and services that set the pace in today's rapidly changing global marine industry.
Select a Marine Solution
Moog has expanded their offering for the marine market that includes a range of brand solutions and products.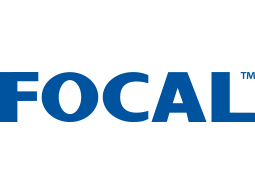 Moog Focal
Focal Technologies motion control and data communication products consistently preform in the world's harshest environment. Products include hybrid packages that combine fiber, electrical and fluid rotary joints, explosion proof/flameproof for hazardous and locations and adaption to customer's size and mounting designs.
Moog Tritech
Tritech provides an innovative range of subsea products for the oil and gas industry. They specialize in the design and production of high performance acoustic sensors, sonars, video camera and mechanical tooling equipment for global underwater markets. They are an industry leader in providing sensors and tools for the Remotely Operated Vehicle (ROV) markets.
Reducing ROV Operating Costs and Enhancing Reliability
Moog Monitoring Technology
Moog's condition monitoring technology helps ROVs avoid downtime while performing demanding construction, inspection and repair operations around the globe.