Subsea Oilfield Communication
Moog develops and supplies advanced technologies for robust subsea products.
Reliable Communication
Robust and highly reliable subsea communication systems are required to safely and efficiently control a wide range of subsea applications from Blow Out Preventer (BOP) controls to subsea processing and well-head instrumentation. Long subsea tie-backs and networked links to adjacent fields, coupled with the introduction of more sophisticated and data-intensive sensors, are driving the need for higher speed communication solutions with advanced data traffic management and diagnostics.
For the past 30 years Moog has committed to developing and supplying advanced technologies for our customers in the marine market. Leveraging our expertise with field proven communication and networking technologies from the ROV market, we design, test, and manufacture a wide range of subsea control products including fiber optic modems, Ethernet switches, and sensor data interfaces. Reliability and availability are optimized with robust designs, redundancy options, extensive diagnostics, fault tolerant protocols, and extensive qualification. We provide both standard and customized systems for critical subsea applications with options for card-level and packaged solutions.
See our ISO 13628-6 qualified Fiber Optic Ethernet Switch as an example of our standard subsea oilfield communications offering.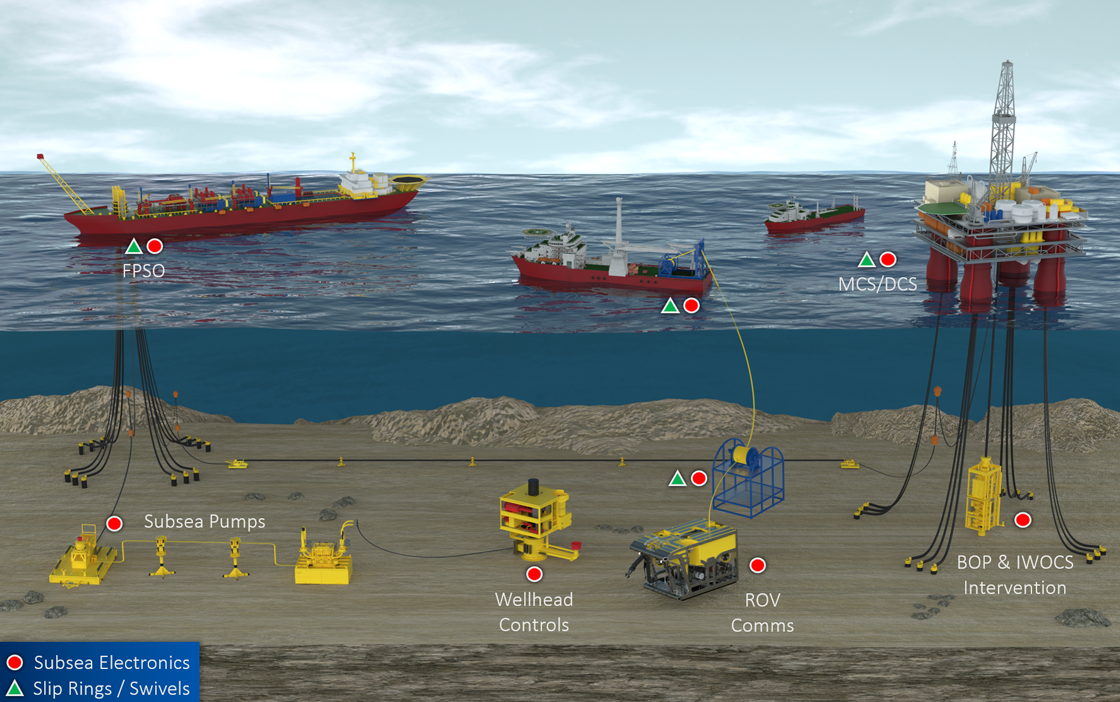 Key Capabilities
Moog specializes in robust subsea optical and copper Ethernet for Subsea Oilfield Communications (SOC). Our products are specificially designed and qualified for permanent subsea installation and address key applicaiton requirements.
API/ISO Qualified
Locked BOMs
Availability
Environmental Screening Program
Design Documentation
Customization