Maritime Drive and Control Solutions
Safety and reliability are a must in maritime applications
Safety and reliability are a must in maritime applications. Especially when it comes to propulsion or steering a ship, the highest demands are placed on the reliability and quality of propulsion components and systems. In addition, Moog also supports its customers in the implementation of current topics such as digitalization, energy efficiency and emission reduction in various applications on board.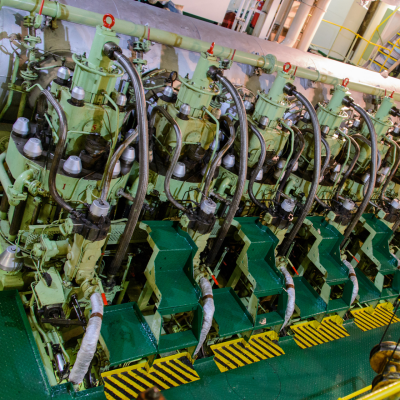 Diesel Engines
As the central power unit of a ship, the diesel engine must operate reliably at any times. Likewise, energy efficiency and low emissions are of primary interest and, combined with robustness and durability, result in low operating costs. To achieve these goals, Moog engineers work closely together on marine diesel projects at every stage of the project to find the optimal solution on issues such as injection, exhaust gas treatment, alternative fuel processing. Thanks to robust design, digital control electronics, a large and flexible toolbox and ingenuity, Moog engineers create custom-fit solutions for every application.
---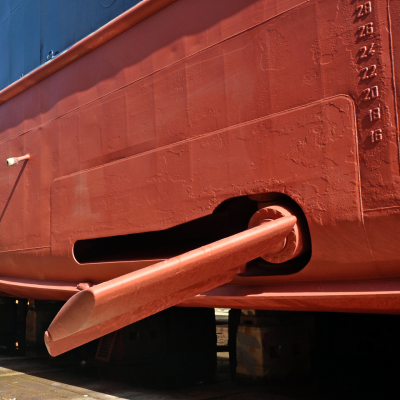 Fin Stabilizers
Stabilizers are a proven technology for improving comfort on board. The tilt angle is usually continuously adjusted to the speed via a hydraulic system. Moog has demonstrated its outstanding expertise in motion control and valve technology on numerous projects in this field. In collaboration with its customers, Moog is currently developing the next generation of retractable fin stabilizers using state-of-the-art electrohydrostatic components. This new solution is characterized not only by higher efficiency, but above all by a smaller size and a significant reduction in operating noise.
---
---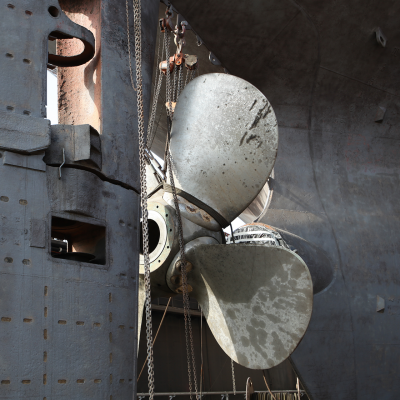 Fully Electric or Hybrid Propulssion Systems
Electrification has long been a trend in the automotive industry and in mechanical engineering in general. But not only there, but also in maritime applications, there is an increasing focus on environmentally friendly, low-noise and resource-saving technologies.
In particular, passenger ships for short distances becoming more and more designed with electric or hybrid solutions. As a result, several boats cruising the famous Venice Lagoon are now equipped with environmentally friendly and emission-free hybrid propulsion (fuel cell and battery). Moog specially developed and delivers servo motors (redundant with two windings) and the associated frequency converters serve as the main propeller drive.
With over 25 years of experience in the development, design and manufacture of permanent magnet servo motors, Moog offers the right drives for many applications.