Multi-Axis Stabilization
Moog supplies motion control and electronic solutions for military vehicles and equipment. Our solutions offer more accurate turret control, faster ammunition handling, and user friendly controls; all designed to address the warfighters' need for survivability, maintainability, lethality, and less than lethal applications. Our innovative, battle-proven technologies, and customization abilities provide efficient systems and sub systems with lower operations and maintenance costs. Moog Military Motion System successes include the following applications:
Turret Stabilization and Fire Control
Moog provides expertise in precision turret control, stabilization, and ammunition handling. We design and manufacture innovative multi-axis controllers, linear and rotary elevation actuators, and rotary azimuth actuators. These solutions meet and exceed the demanding requirements of many combat vehicle control applications, and do so with unparalleled power-density. These designs are applicable for future Light Armored Vehicle upgrades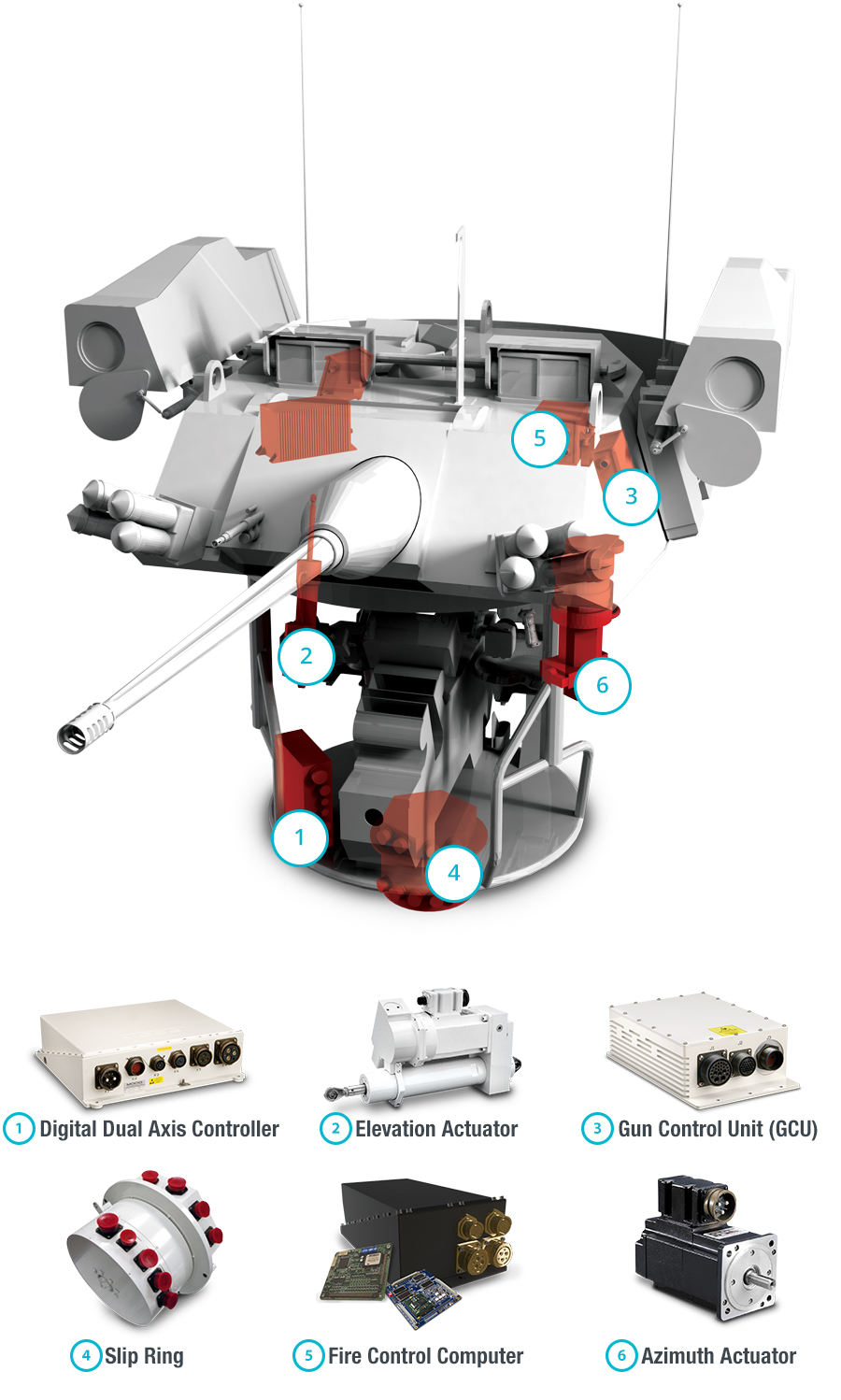 ---
Radar Motion Control
Moog ground-based expeditionary radar platform motion control solutions include: Multi-axis electromechanical motion control systems that level, elevate, rotate, and fold array panels for efficient transport, rapid deployment, and precise operation.
---
Surface Ship Weapon Systems
Moog is a leading supplier delivering high-precision motion control and electronic solutions to many of the world's naval forces.
Comprehensive systems are engineered to perform reliably in the harshest of marine environments, providing the long-life and dependability our customers require. Extending our customers' investments even further is the scalability and upgradeability designed into every component and system along with through life support.
To ensure reliability and performance in variable sea states, Moog meets a variety of critical Military Standards (MIL-STD) required for the toughest marine requirements.
Land Systems Capabilities
Radar Motion Control Platform