Advanced Solutions
RELIABILITY. FLEXIBILITY. PRECISION.
To stay on top of energy costs and increasing environmental regulations, test design engineers seek an alternative electro servo solution without diluting the pillars of precision, speed or productivity.
Moog offers compact Electric Multi-Axis Test Systems as an alternative to traditional hydraulic and pneumatic applications. 
We deliver highly reliable solutions to a variety of applications, ensuring high level of reliability, flexibility and accuracy in demanding environments.
Our expertise and in-depth understanding combined with close customer collaboration is the key to be more reliable, flexible and precise. Expertise in test laboratories like yours ensures high value test results every time. We provide leading-edge technology to meet our customer's needs and enable them.
Select a system for more information:
Seat Back Fatigue Test Systems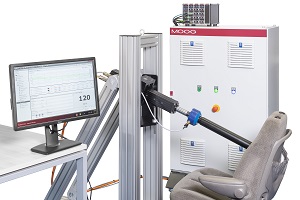 Precise control of position or force perfectly suited for testing of seating systems and components. Avoids pressure fluctuation and seal friction issues across loading, stroke, and frequency ranges.
Door Closure Test Systems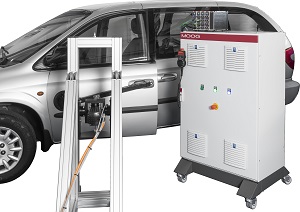 Moog door closure test systems play a vital role in measuring vehicle durability and quality. Electric Multi-Axis Test Systems provide precise and repeatable position, velocity and
force and record it all to provide reliability and confidence in test results. 
Seat Belt Anchorage Test Systems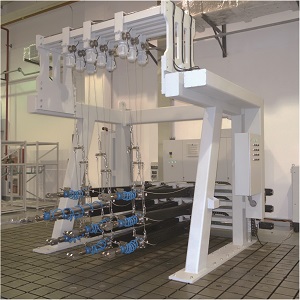 Moog Electric Multi-Axis Test Systems are well suited for seat belt anchorage or similar strength tests because the industry standard load cells and absolute encoders provide fine resolution, the servomotors ramp loads smoothly and quickly, and the real-time test controller synchronizes all actuators by providing commands, recording signals, and monitoring safety data at thousands of points per second.
Reliable, Flexible and Innovative Solutions
See Also
Find out more about Moog Test Controller used in the Electric Multi-Axis Test Systems. Click here>