Aerospace and Defense Slip Rings
Moog's slip rings have been successfully performing in aerospace and defense applications for over 70 years. These products are developed for rugged environments and demanding requirements. Typical applications include electro-optic systems, blade de-ice, target acquisition systems, tank turrets and manned / unmanned vehicles.
Read Slip Ring FAQs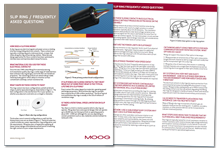 Learn more about slip rings.
Technical Support
Telephone:  +1-540-552-3011