Simplifying Integration of Motion Components into Assemblies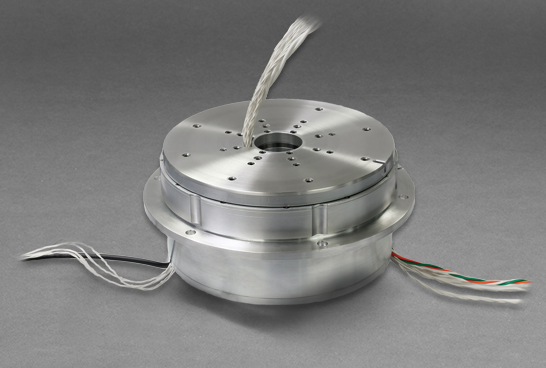 Connecting Your Business To The Resources You Need
System Optimization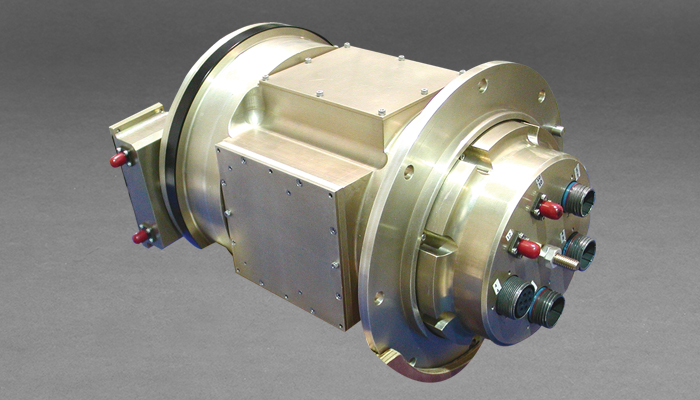 Moog has significant experience in mechanical packaging of rotary components.  We ensure robustness while tightly packaging, thus ensuring we meet minimal volume and weight requirements. We understand how our rotary components react to each other and can position these products within the assembly to optimize performance.
Successful Solutions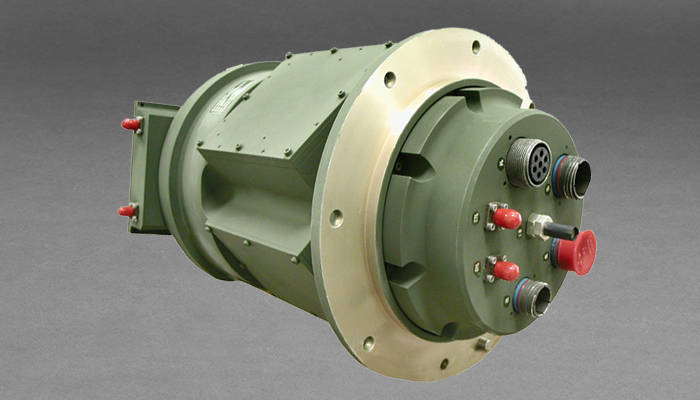 With all military and aerospace programs, a heritage of program success is essential. Moog has successfully provided integrated mechanisms to many mission critical programs.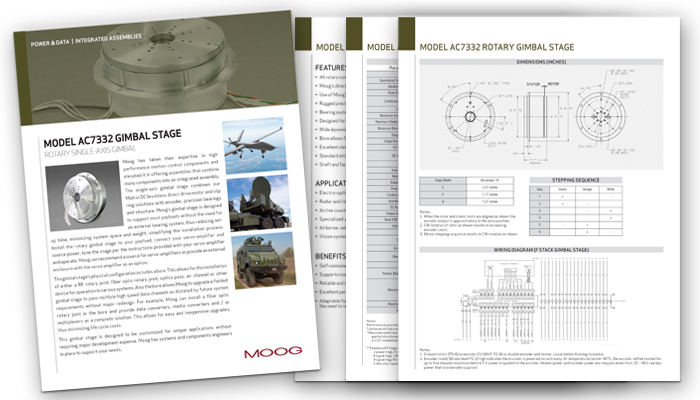 PRODUCT SPOTLIGHT
Model AC7332 Gimbal Stage
Moog has taken their expertise in high performance motion control components and elevated it in offering assemblies that combine many components into an integrated assembly. The single-axis gimbal stage combines our Matrix DC brushless direct drive motor and slip ring solutions with encoder, precision bearings and structure.
Moog's AC7332 rotary gimbal stage is designed to support most payloads without the need for an external bearing system, thus reducing set-up time, minimizing system space and weight, simplifying the installation process.
SUCCESS STORY
Integrated Assembly
Are you challenged by the demands for connecting a myriad of complex components in your system?
Browse Moog's integrated motion assembly success stories to learn how our customers have benefited from working with our engineering experts.
Integrated Motion Assembly Case Study
Challenge: Customer needed a two-axis mechanical gimbal assembly that can be slewed and pointed at an incoming threat.  It must meet airborne environment requirements and have minimum space and weight.
Solution: Moog provided structures that integrated motors, resolvers and slip rings into custom structures with bearings and seals.  The solution met all requirements of minimal slew time with a combined mass of less than 20 lbs while operating in various airborne environments.