Auxiliary Applications on Ships
In the future, the shipbuilding industry will increasingly rely on energy-efficient power units and state-of-the-art solutions
Thanks to its technology-neutral approach, Moog can offer electrohydraulic, electromechanical and hybrid drive solutions that are a perfect fit.
---
Pump Vaporizer Unit (PVU)
A most promising road to the future is the upgrading of a conventional marine two-stroke engine by means of appropriate auxiliary units for the conditioning of alternative fuels. This allows the two-stroke engine to be operated as a dual-fuel engine with LNG or ethane. A compact and intelligent design of such auxiliary units for alternative fuel conditioning creates an economically attractive solution with built-in redundancy. Moog offers special ATEX valves with DNV certification as well as radial piston pumps for hydraulic supply, which impress with their versatility and robustness in this application.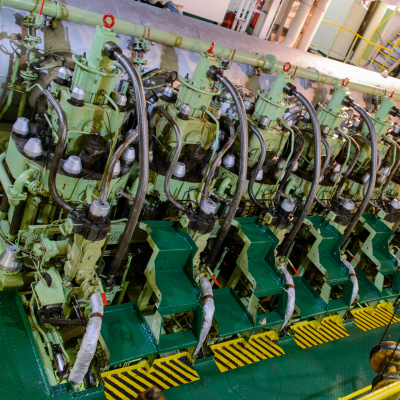 ---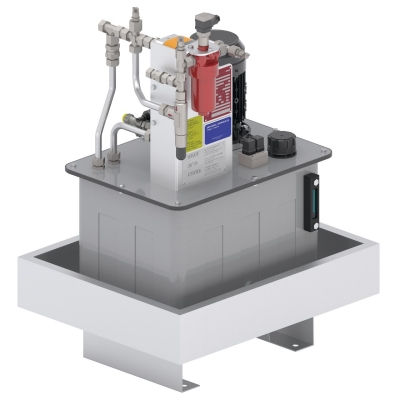 Smart HPU made possible Moog SCP
Hydraulic power units are indispensable on board a ship. A wide range of operations, whether it is the operation of winches, cranes or the opening and closing of large hatches would not be possible without a hydraulic supply. With climate change leading to stricter near-shore emission regulations, and trends towards hybrid solutions and the electrification of ships, it is time to made even the most proven solutions more smarter.
Together with our partners, we have managed to combine proven technology with modern, efficient solutions such as the MOOG Speed Controlled Pump to create new smart HPU's.
The SCP itself is an example of combining the most proven with the most modern technology. Namely, in an SCP the extremely reliable and low-noise radial piston pump is combined with a servo motor. Thanks to smart integration into the existing system, a load-sensing capable hydraulic unit has been created that is not only reliable and modern in equal measure, but is also distinguished above all by its efficiency and smooth running.