Spares and Replacement Parts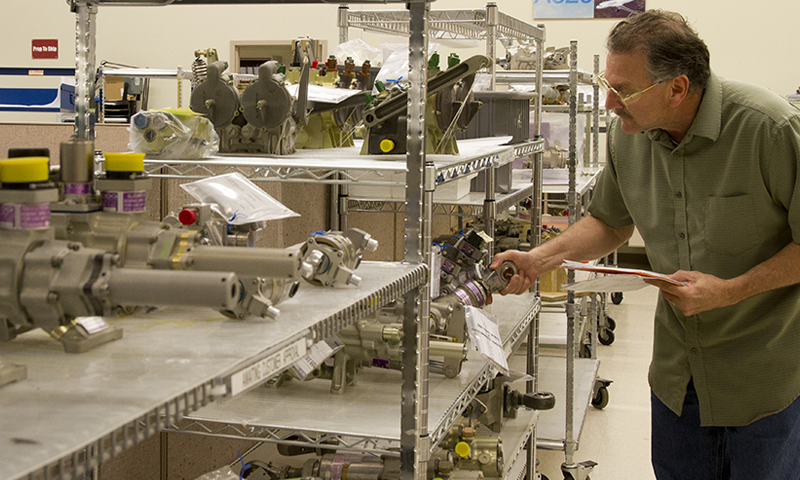 As the supplier to the original OEM for many machines, you can feel confident that Moog will provide you with the highest quality OEM replacement parts when you need them. Our motion control components are responsible for peak performance and reliability of some of the most critical functions of your machine. Improper performance can impact productivity, profitability, and safety of your machinery.

Trust Moog as the only provider that can offer you the authentic OEM parts and identical performance as when your machine was new. New and repaired components automatically receive the latest upgrades.
Many companies rely on our exchange programs and onsite support to coincide with planned maintenance periods. These flexible programs enable you to have a new or refurbished unit on-hand before you ship us your part in need of repair. Onsite field repair service can assist with installation, commissioning and troubleshooting your machine issues.
Types of Repairs Available
Moog offers a variety of repair levels from an initial evaluation test to a high level repair which could include a full strip down, ultrasonic clean, replacement or repair of a torque motor, re-push nozzles and re-shim, as well as replacing the bushing and spool assembly. Your repair will also automatically include the latest in technology advancements and improvements at no additional charge. Further details can be obtained from your local service center.
 
Advanced Exchange Servo Valve Program
The Moog Advanced Exchange Program gives you peace of mind and allows you to limit the amount of downtime needed for your next scheduled maintenance. Available for a variety of the most popular Moog Servo Valves, Moog maintains a rotable inventory of "like-new" valves which contain all available upgrades and extended life components. This means that your replacement exchange valve will likely perform even more efficiently than your existing valve.
Moog understands how important it is to have your machinery operating at peak performance. This is why every exchange valve is tested, certified, and equipped with a full Moog warranty, delivered directly from the global leader in valve technology.

Why Choose Moog Product Service & Repairs?