Training Programs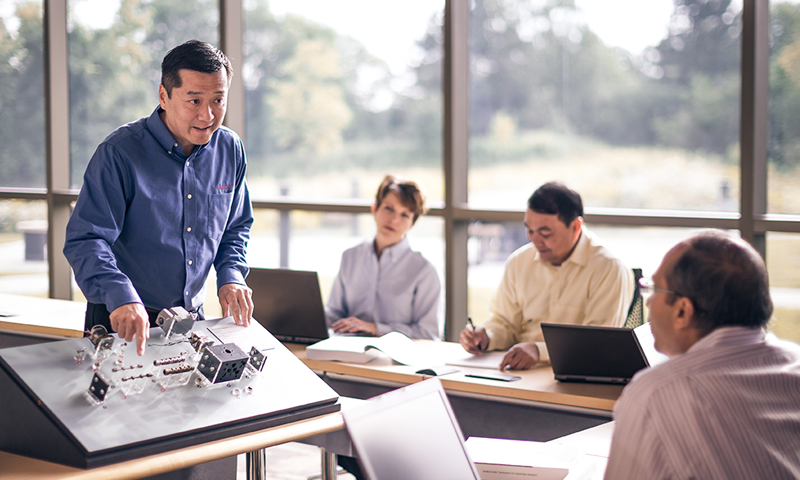 Professional training is a way to help your team gain additional expertise about motion control systems and components, and best practices on how to keep your systems running at peak performance. Available on-site in your plant or at our facilities, training is hands-on and flexible to meet the needs of you and your team.

Taught by experienced instructors and skilled engineers, training sessions incorporate knowledge gained from servicing Moog products in the field as well as knowledge gained from applying motion control technology in machines around the world. As the supplier to your original equipment, Moog can help you understand the overall system and the capabilities of your components to ensure optimized performance and maximum uptime.
Training programs can provide:
High quality lessons to enable effective commissioning, operation and diagnostics of your machinery
Hands-on experience with trainers using original Moog equipment
Certification programs available upon request

Programs are available individually or as part of an annual service agreement. Contact us today to learn more about these valuable programs.
 
Why Choose Moog Product Service & Repairs?